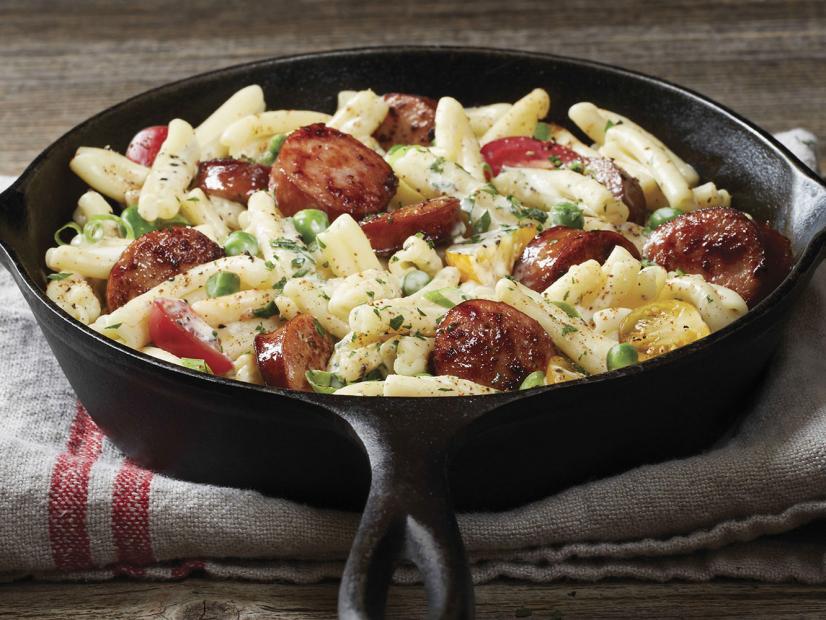 1. Prepare pasta according to package directions; drain and set aside.
2. Saute sausage for 5 minutes.
3. Add cream and Cajun seasoning and boil. Reduce heat; simmer 3-4 mins. or until mixture begins to thicken. Stir in Parmesan. Add pasta and toss.
Great additions are peas, tomatoes or any of your favorite vegetables. Just stir them in and simmer.