A coffee grinder is one of various hand-driven or electric devices used to reduce food to small particles of varying degrees. Grinders are electric and usually have an exposed disk-style blade inside the unit's container. The grind can be adjusted from fine to coarse.

From The Food Lover's Companion, Fourth edition by Sharon Tyler Herbst and Ron Herbst. Copyright © 2007, 2001, 1995, 1990 by Barron's Educational Series, Inc.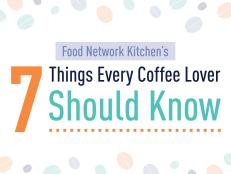 Every coffee lover should consult these important rules (and handy tricks) before brewing another pot of java.