The advent of megaagriculture in America has seen the gradual depletion of ancient varieties of native nonhybrid plants. Unfortunately for those who appreciate full-flavored fruits and vegetables, produce-seed conglomerates focus only on those strains that have mass-market appeal—which means they're beautiful and hardy, but not necessarily the best-tasting. Fortunately, about 25 years ago some dedicated individuals began saving what they could of the remaining open-pollinated (without human intervention) seed varieties, which have become known as "heirloom seeds." Among the many heirloom fruits and vegetables grown today are beets, carrots, corn, dried beans, lettuce, potatoes and tomatoes. As the public becomes more aware of these wonderful alternatives, farmers are also becoming more interested. Heirloom produce can be found in some specialty produce markets and farmer's markets.

From The Food Lover's Companion, Fourth edition by Sharon Tyler Herbst and Ron Herbst. Copyright © 2007, 2001, 1995, 1990 by Barron's Educational Series, Inc.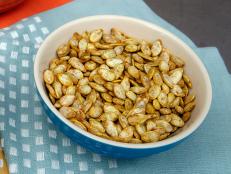 Learn three new ways to flavor this fall-favorite snack.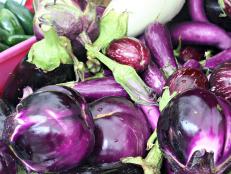 Most passersby ooh and ahh over these fantastically gorgeous nightshade veggies and then pass on buying them because they have no idea what to do with them! I'm here to help.