A candy made by cooking sugar, water (or cream) and usually butter to anywhere from 260° to 310°F on a candy thermometer, depending on whether a chewy or crunchy toffee is preferred. Other ingredients such as nuts may be added. See also taffy.

From The Food Lover's Companion, Fourth edition by Sharon Tyler Herbst and Ron Herbst. Copyright © 2007, 2001, 1995, 1990 by Barron's Educational Series, Inc.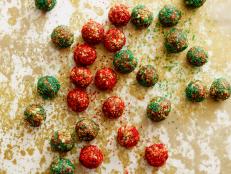 Celebrate the holidays with Food Network Kitchen's buttery toffee balls.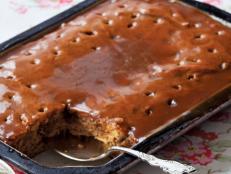 After Anne bakes the cake for this decadent and sweet dessert, she pokes holes on top so her toffee sauce can seep in throughout.