Also called turtle bean, this dried bean variety has long been popular in Mexico, Central and South America, the Caribbean and the southern United States. It has a black skin, cream-colored flesh and a sweet flavor, and form the base for the famous black-bean soup. Black beans are commonly available in supermarkets. See also beans.

From The Food Lover's Companion, Fourth edition by Sharon Tyler Herbst and Ron Herbst. Copyright © 2007, 2001, 1995, 1990 by Barron's Educational Series, Inc.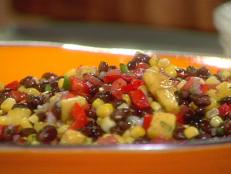 This deliciously simple dish is the perfect picnic side. Amazingly, there's no oil or other fat added to it -- meaning it's fat-free. Instead, you get tons of fiber from the beans, corn and other veggies. A touch of pineapple adds a sweetness to combo, too.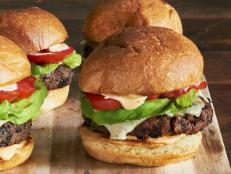 Black beans make a killer veggie burger in this easy recipe from Ree Drummond.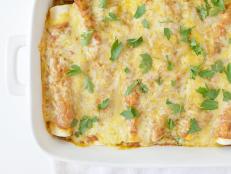 Besides being the perfect orange-and-black color combination, these enchiladas can also feed a crowd for Halloween.