Pronunciation: [kah-KAY-oh; kah-KAH-oh]

The tropical, evergreen cacao tree is cultivated for its seeds (also called beans), from which cocoa butter, chocolate and cocoa powder are produced.

From The Food Lover's Companion, Fourth edition by Sharon Tyler Herbst and Ron Herbst. Copyright © 2007, 2001, 1995, 1990 by Barron's Educational Series, Inc.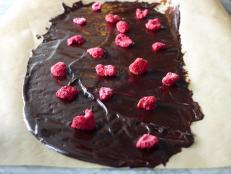 Chocolate-dipped strawberries are so passé. Cozy up to these cacao-based desserts instead.