To pour a liquid (typically wine) from its bottle to another container, usually a carafe or decanter. This is generally done to separate the wine from any sediment deposited in the bottom of the bottle during the aging process. Decanting is also done to allow a wine to "breathe," which thereby enhances its flavor.

From The Food Lover's Companion, Fourth edition by Sharon Tyler Herbst and Ron Herbst. Copyright © 2007, 2001, 1995, 1990 by Barron's Educational Series, Inc.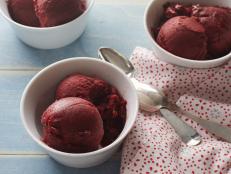 Summer is here and Food Network staffers dish on which recipes they can't wait to make this season.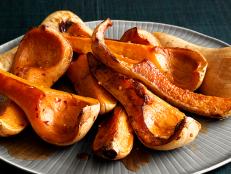 Butternut squash is likely one of the most popular of the winter squash varieties. The yield is high and the uses are many.