A kitchen utensil that can be best described as a mechanical sieve. It has a hand-turned paddle that forces food through a strainer plate at the bottom, thereby removing skin, seeds and fiber. Some food mills come equipped with several interchangeable plates with small, medium and large holes.

From The Food Lover's Companion, Fourth edition by Sharon Tyler Herbst and Ron Herbst. Copyright © 2007, 2001, 1995, 1990 by Barron's Educational Series, Inc.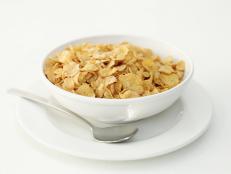 General Mills to rid cereals of artificial flavors and colors, Niagara recalls bottled spring water, and "fitness" foods may backfire.