Graters come in several shapes — the most popular styles are flat, cylindrical and box-shape. They're used to reduce hard foods to small particles or long, thin strips. Most graters are made of metal or plastic that has been perforated with sharp-edged, small- or medium-size holes or slits. Many have handles at the top for a sure grip. Graters made of stainless steel will not rust, whereas those of tinned steel will.

From The Food Lover's Companion, Fourth edition by Sharon Tyler Herbst and Ron Herbst. Copyright © 2007, 2001, 1995, 1990 by Barron's Educational Series, Inc.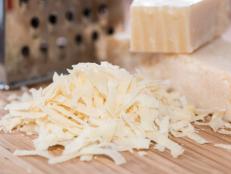 We shredded — not to mention sliced, zested and ribboned — all manner of soft and hard cheeses, to find the greatest graters available!