Pronunciation: [meen-yaw<em>n</em>-NEHT]

1. A small, coin-shaped piece of meat, usually lamb. Also called noisette or medallion. 2. The term poivre mignonnette more commonly refers to coarsely ground white peppercorns. 3. Historically, a mignonnette was a small cloth sachet filled with peppercorns and cloves, used to flavor soups and stews much in the way a bouquet garni is used today.

From The Food Lover's Companion, Fourth edition by Sharon Tyler Herbst and Ron Herbst. Copyright © 2007, 2001, 1995, 1990 by Barron's Educational Series, Inc.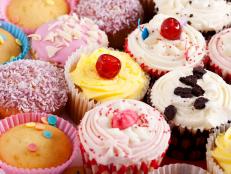 Did you ever stop to wonder whether a sugar cookie tasted the same to you as to the person sitting across the table from you?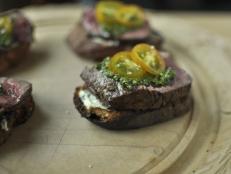 Jeff Mauro's Filet Mignon Crostini With Rosemary Pesto is a combination of indulgence, flavor and ease makes it entirely perfect for The Weekender.