Pronunciation: [tuh-MAH-lee]

From the Nahuatl word tamalii, the tamale is a popular Mexican dish that consists of various fillings (such as finely chopped meat and vegetables) coated with a masa dough and wrapped in a softened corn husk. This package is then tied and steamed until the dough is cooked through. The corn husk is peeled back before the tamale is eaten. Although savory tamales are the most popular in the United States, many cooks in Mexico also serve sweet tamales, usually filled with fruit.

From The Food Lover's Companion, Fourth edition by Sharon Tyler Herbst and Ron Herbst. Copyright © 2007, 2001, 1995, 1990 by Barron's Educational Series, Inc.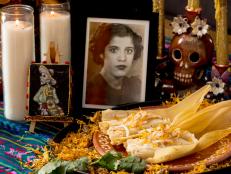 The flower brings vibrant color and fragrance to Dia de Los Muertos altars — and it can do the same for just about any dish.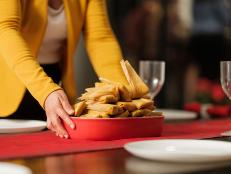 For many, it's not Christmas without them!